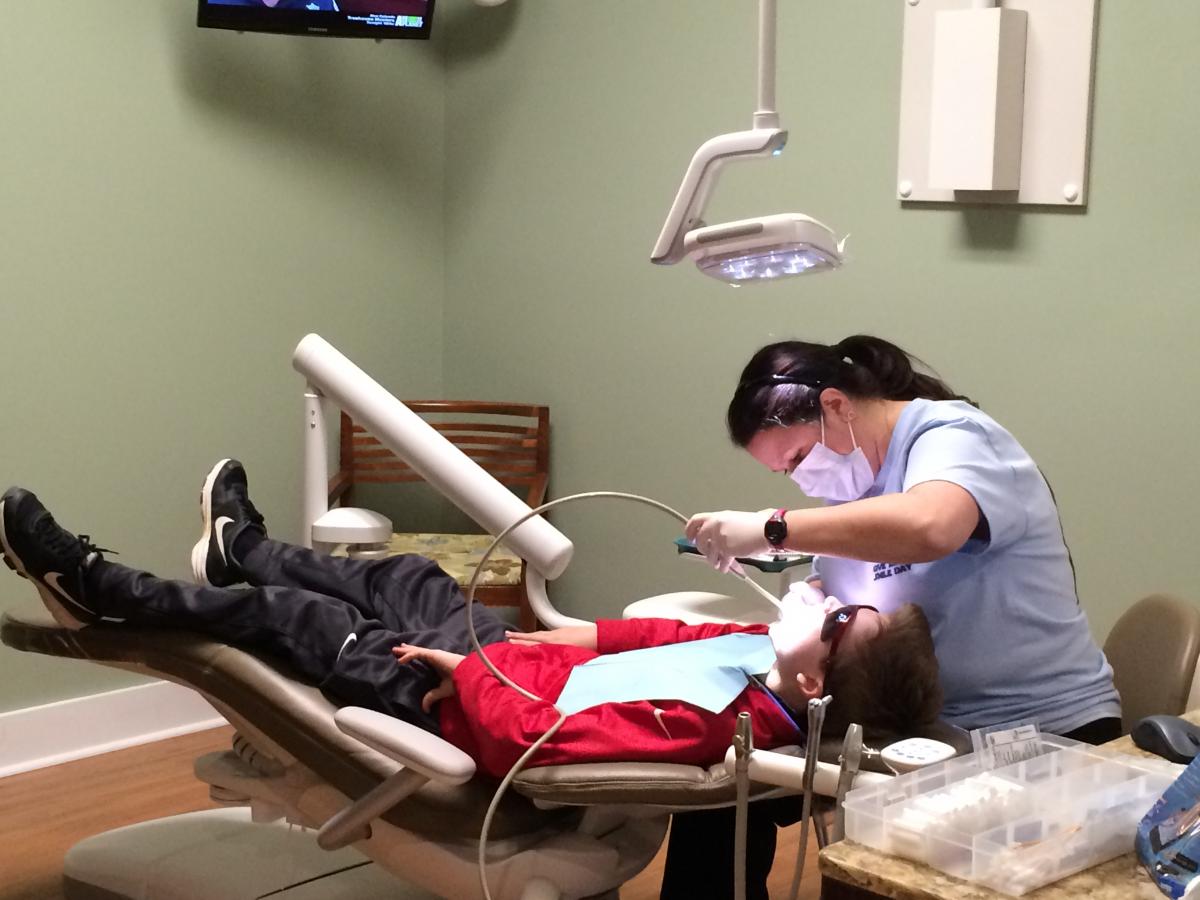 With dental care being the most prevalent unmet health need among American children and the ever rising costs of health care casing dental insurance to become a luxury, it is important to provide access to dental services to children in need.  
Through a partnership between Forsyth County Schools, local dental practices and United Way, smiles are brightened on the first Friday in February through Give Kids a Smile Day.   
Students from families in need who are identified through dental screening at their schools as needing some sort of dental care, receive free dental services through the generosity of participating local dental practices. Services include x-rays, cleanings, sealants, fluoride treatments and in some cases, more extensive procedures.   
Over the past 11 years, over 900 children and youth have received services through Give Kids A Smile Day. Without the support of local dental practices, many of these students would go untreated. United Way thanks those local dental practices who give so generously over the past 11 years.